Hear What Our Customers Have to Say
For anyone who needs service on their Nissan, ask for Gabriel Gonzalez. He is by far the BEST service advisor I have ever dealt with. Friendly, courteous, knowledgeable and really goes out of his way to make any visit to Miller Nissan service dept an enjoyable experience. Let's face it taking your car in for service can sometimes be inconvenient, so the experience that customers want is an effective efficient and pleasant one and this is exactly what you'll get if you ask for Gabriel Gonzalez as your service advisor.
Great to know there are people out there who excel and take customer service to the next level.
Marc C.
Best service! I have a 2016 Lexus, I like to bring my car to Nissan as the service is great and the people are genuine, better than other nearby places...
Linda C.
Their standards of quality are very high. This is my third Nissan Sentra and it's a great car.
I highly recommend Nissan of Van Nuys for your next service and next purchase.
Nancy A.
Marie took great care of us. We inquired about a 2018 Nissan Leaf months before they were made available. She kept in close touch and ended up getting us the first one in California!
Thanks
Daniel Amos
Both Alan and Roger were amazing. They were both very nice and helpful during the whole process. I definately recommend both Alan and Roger to assist in buying your new car and everyone at the dealership was just very inviting. Reason for visit: Shopping for Used Would you recommend this dealership to a friend? Yes Did you purchase a vehicle from this dealer? Yes
MichL, Cars.com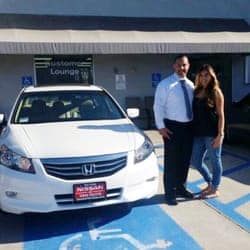 Thank you Martin!! Love my new baby
Yari M.
When closing the deal With Cisco signing the paper work was also a pleasure and delightful. He made sure we had a smile and a couple of laughs before we left. Very content with our experience.
LILY M.
We used a price certificate from TrueCar and worked with Mr. Papazian to lease a Nissan Rogue SL. The process was smooth and overall a very pleasant experience. Mr. Singh was accommodating and made sure that we were taken care of throughout the process despite it being late on Sunday. Overall, I'd recommend this place if you're looking to buy or lease given their huge inventory of cars and good sales service.
Ken S.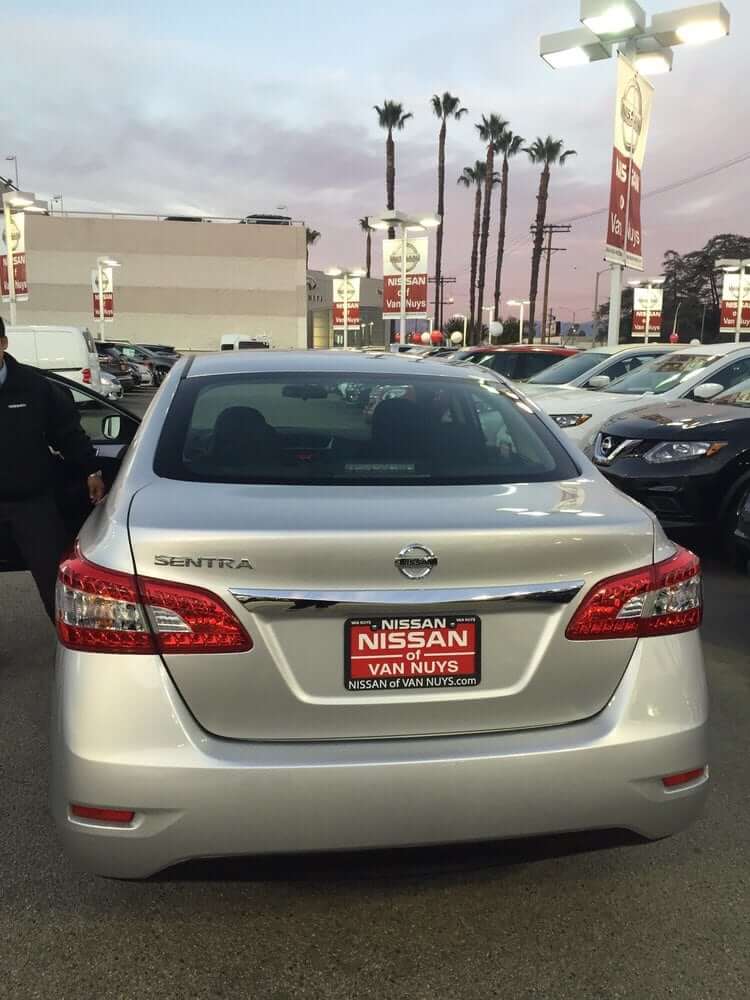 When we were finding her the car it was pretty simple. We didn't have a lot of that back-and-forth negotiating which I hate. I pretty much told him I needed him to come down a certain amount on the price and he told me what he could do. We skipped all that game playing which I hate.
Thank you Nissan Of Van Nuys for making a usually bad experience into a good one!
Dana K.
I have been taking my car to this service place for a while. I ALWAYS get great customer service. I never feel that they are selling me something that I don't need. They always give great recommendations and work with me if needed. All if their staff are very friendly and attentive.
Jackie S.